My husband has been bedridden for the past two days now, with a spinal headache... an unforeseen side-effect of the spinal surgery. He's learned firsthand now that a headache like this is an agonizing thing, and we're told it could last seven days.
----------------
I've been busy taking care of him and drawing cute dog cartoons.
----------------
Last night I dreamed that I was in a department store where there were some products with cute cartoons on them, and I commented to some girl that I like those cute things. She said, "No you don't!" I was like, "Yes, I do!"
What was with her??!
----------------
Here's one of the cute dogs I finished. He's a PBGV. A Petit Basset Griffon Vendeen.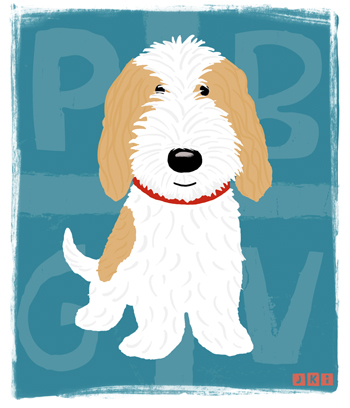 ----------------
I bought a ticket to JAPAN! (April 16!)